VOLLEYBALL FUNDRAISER! - We will having a "Cake Walk" and a "Split-the -Cash" in the gym Tuesday at 6:00 pm to raise funds of our volleyball team's trip to State. Come support our champions.

THANKSGIVING BREAK! - Students will be released at 1:30 on Wednesday, November 23rd. Thank you, and have a great break.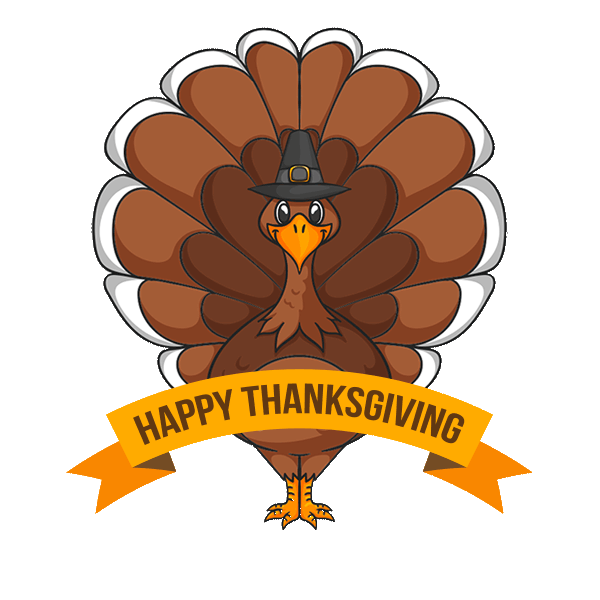 RETURN OF THE CHAMPIONS! - Our winning Lynx volleyball team should return Sunday at approximately 10:45 am. Please come to the airport to congratulate them.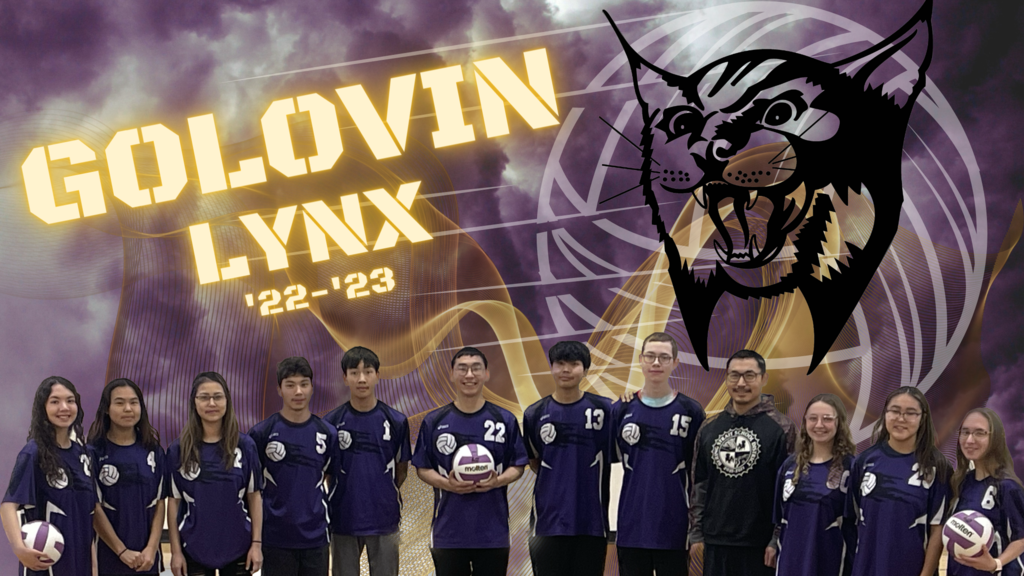 💜💛🏐2022 BSSD Western Championship Winners: Golovin Lynx🏐💛💜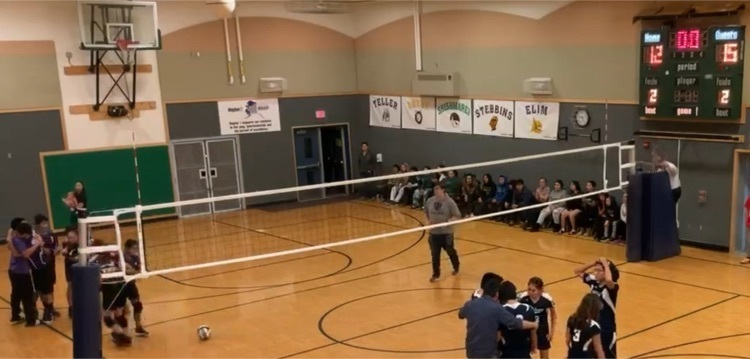 CHAMPIONSHIP GAME! - Our Golovin Lynx will take on the White Mountain Wolves for Regional Champs tonight at 7:30. We'll be bradcasting in the commons.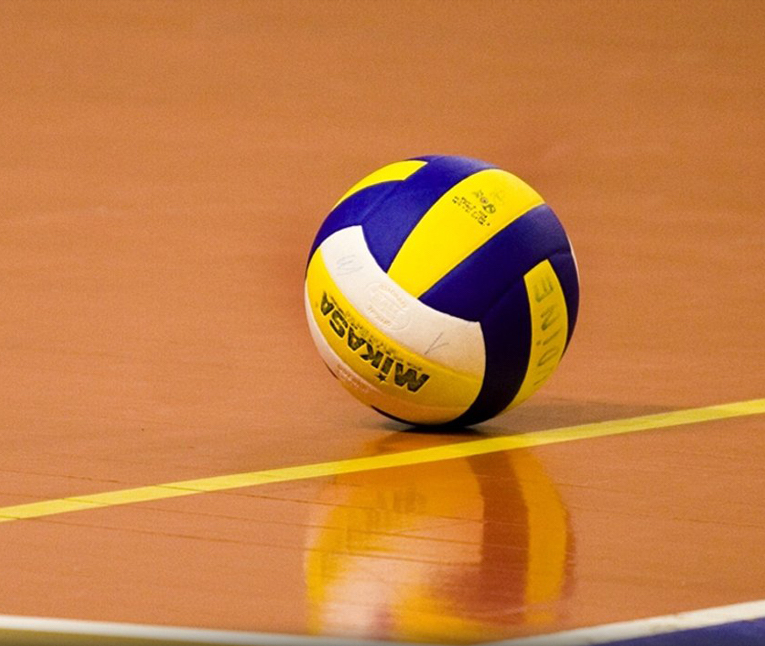 VOLLEYBALL UPDATE! - Our Lynx Volleyball team won their first game yesterday afternoon. We will play our second game against SHH today at 2:30. The game will be broadcast in the school commons area.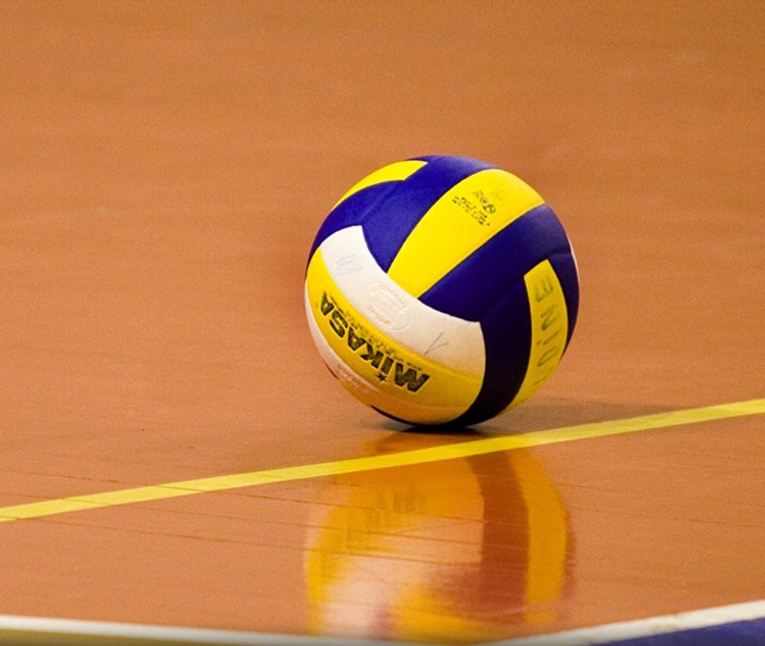 VOLLEYBALL BROADCAST! - We will be showing the GLV vs KTS game at approximately 2:30 in the school commons area.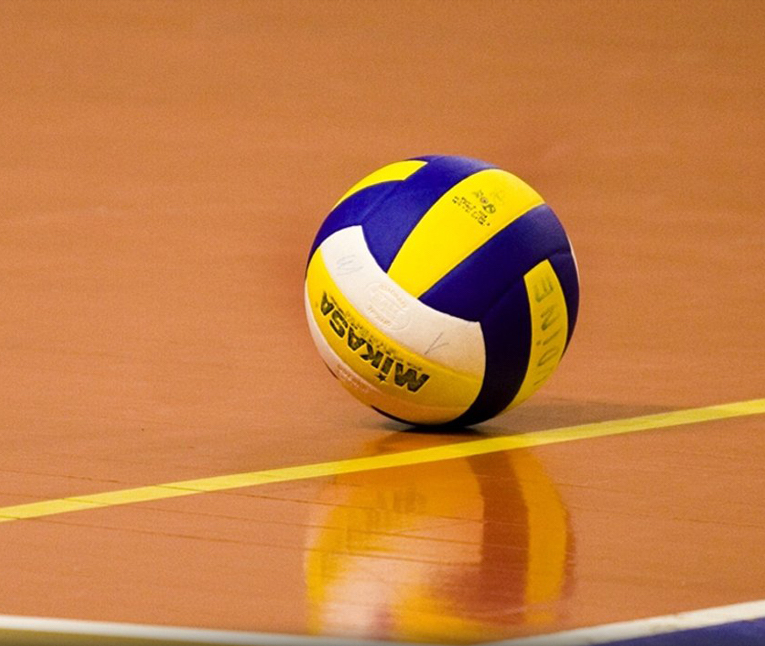 VOLLEYBALL REGIONALS! - Team travel has been changed to TODAY at about 12:30. We will have a quick send off as they pack the trucks to leave. Please feel free to come by the school or cheer them on as we drive to the airport.

📣UPDATED BRACKET🏐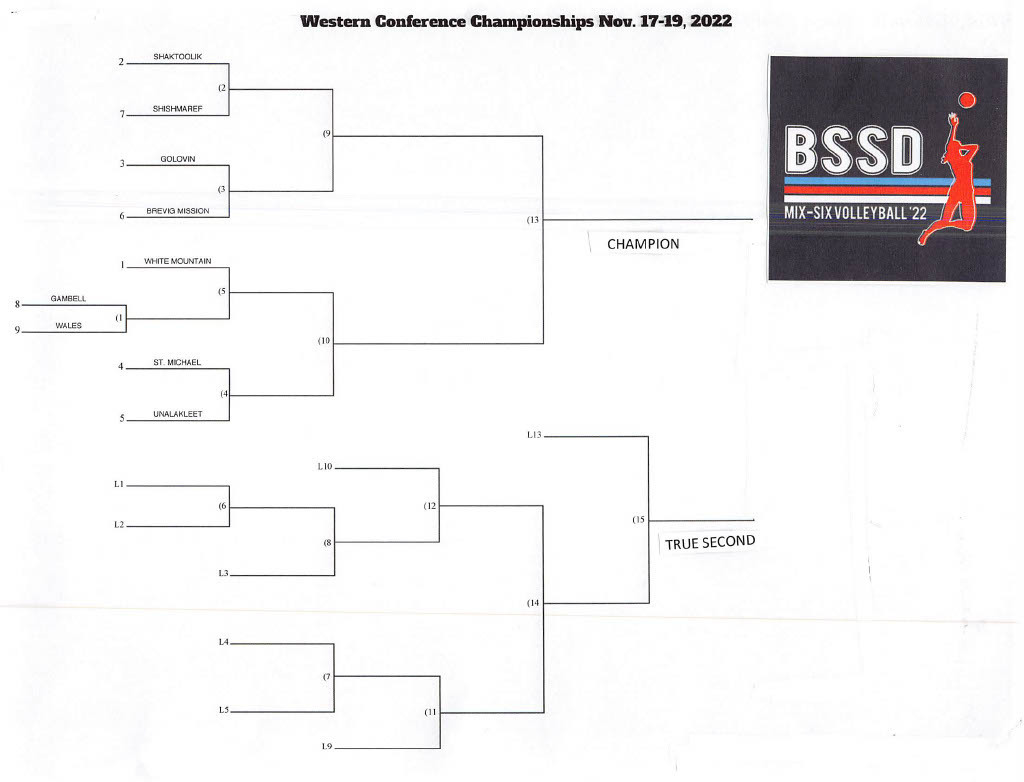 🏐Western Conference Championships Bracket🏐 💜Go Lynx!💛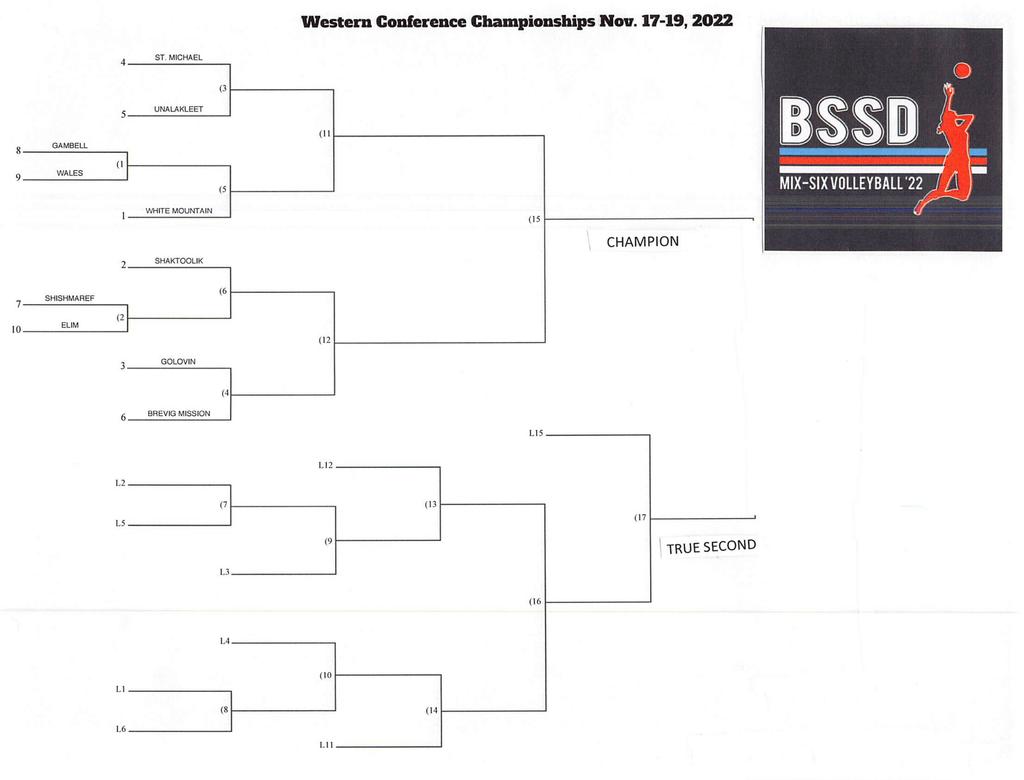 🏐VOLLEYBALL REGIONALS🏐 Our Golovin Lynx will be traveling on Thursday at 11:30am to go to Regionals in Brevig. Join us for a sendoff at 10:00am or 10:30am, depending on travel (TBA). 💜GO LYNX!!!💛 We are all so proud of you and send you all of the good luck!!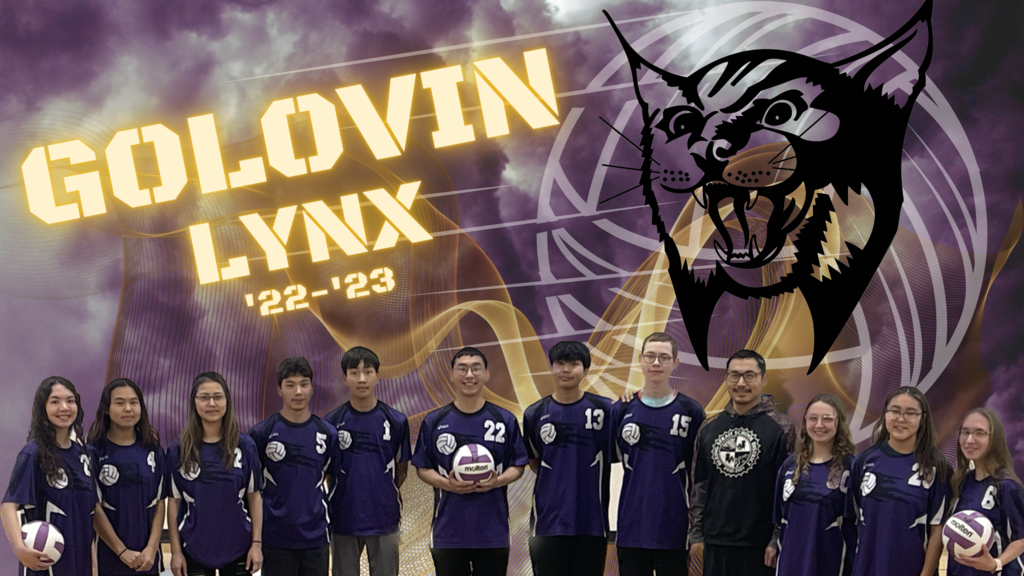 VAPING IN SCHOOL! - Apparently Vaping has made it's way to to Golovin. Any student caught vaping will have the same consequences as tobacco use in school. Please discuss this with your students. They may loose travel privileges or be suspended.

🪖VETERAN'S DAY PROGRAM 🇺🇸- Tuesday at 11am in the gym, we will honor our local veterans, including those no longer with us, with lunch to follow in the cafeteria. Veterans and/or their spouse are invited to attend. We appreciate the service and dedication of those who actively fought for our country in the armed forces ♥️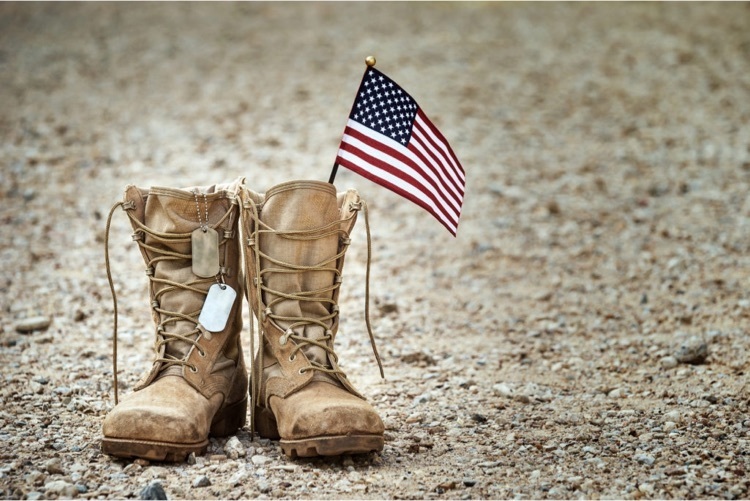 🤼‍♂️WRESTLING & CHEERLEADING📣 - Congrats to our Lynx who competed at the 40th Annual Elementary/JR High Wrestling & Cheerleading Tournament!! We are so proud of you all! 🤼‍♂️Results: 1 st Place: Jeremiah & Dale 2nd Place: Conner 3rd place: Keyan, Bryton, & Jesse JR High - 2nd Place Overall Elementary - 3rd Place Overall 📣Results: Keira - 2nd Place All American Solo Routine & Made the All Star Team 💜💛CONGRATS KIDDOS!! Go Lynx!!💜💛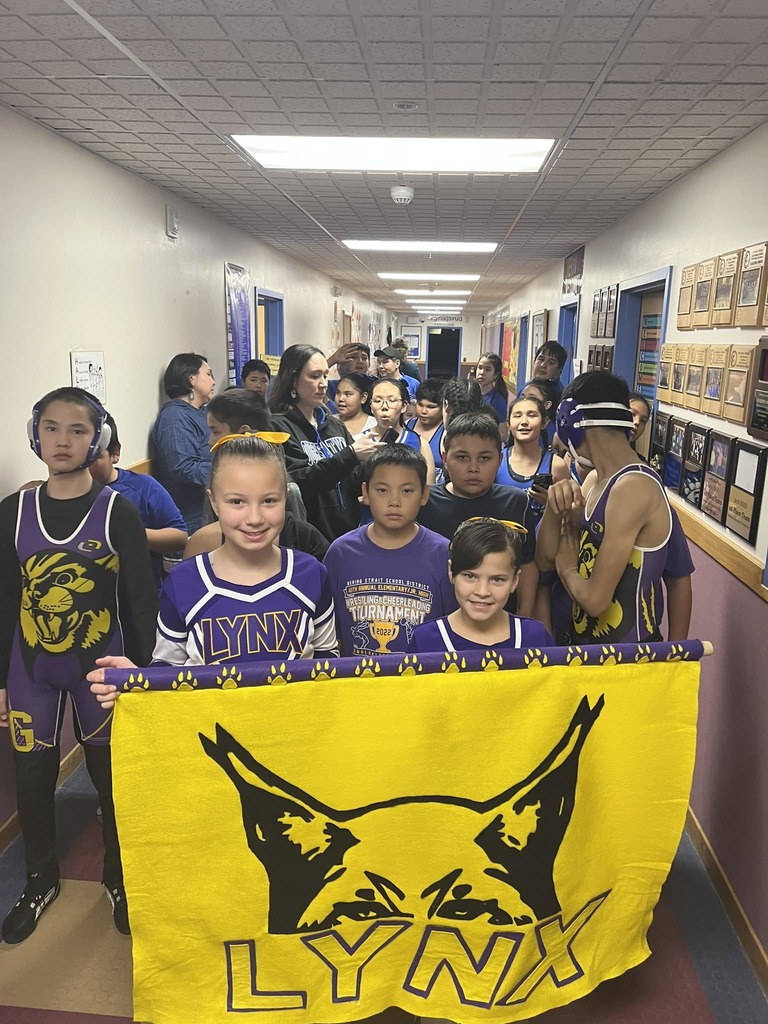 FRIDAY EARLY RELEASE! - We will start back with our 1:30 release time on Friday starting tomorrow, November 11th.

🛍SATURDAY MARKET🛍 - This Saturday at the EDA building 2pm until sold out! See you all there!


EARLY RELEASE! - Students will be allowed to be go home at 1:30 today. Please contact the school for more information. There will be no gym tonight.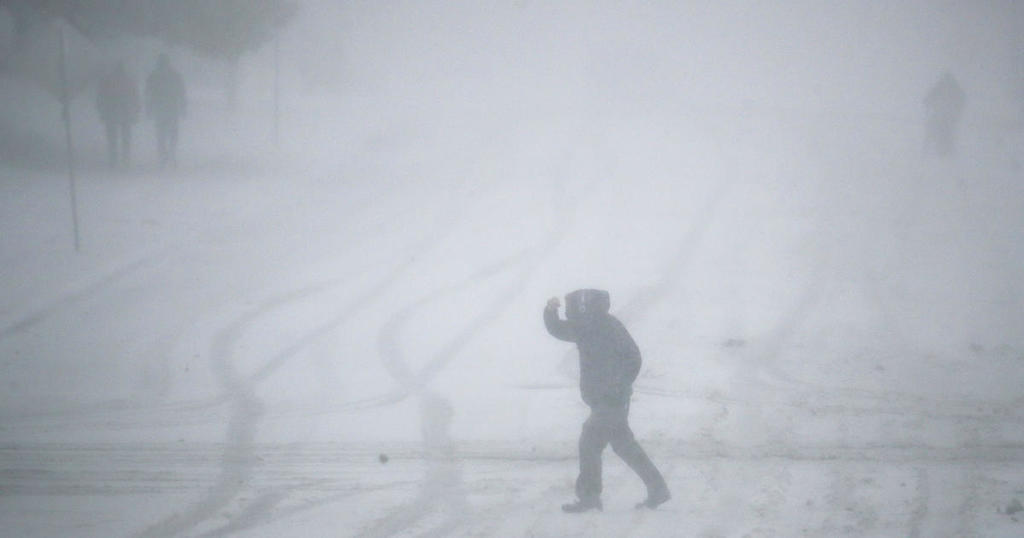 🤖EiE UPDATE 🤖- Due to travel restrictions, only one session will be available this afternoon, which is the Water Filter class from 3:45 - 4:45 (shortened to an hour). The other unit will resume once Tonia is able to make it to Golovin! Keep an eye out for the Saturday unit coming soon (hint: ♻️🏎)

PARKING REQUEST - When visiting the school, please do not park Hondas, snow machines and trucks in front of the stairs at the main (west) entrance. We need to be able to keep that clear for loading and unloading.